MSI Laptop Won't Turn On: Common Issues & Troubleshooting Steps
Laptops have power issues for a variety of reasons. Let's take a look at why an MSI gaming laptop might not turn on anymore.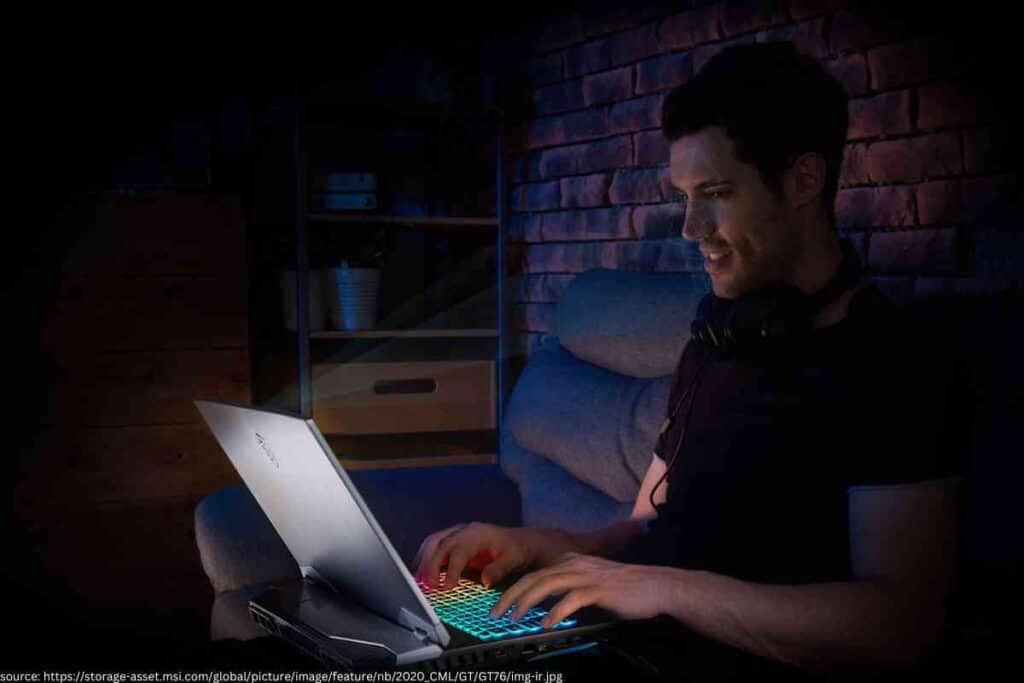 Why Won't My MSI Laptop Turn On?
While your MSI laptop might have a power issue, it is possible to get it to turn back on without much effort. Try removing the battery and holding the power button for a while minute, then putting the battery back in.
We'll dig into a few things to check and a couple of scenarios to try and fix your MSI laptop that won't turn on. Have your AC adapter and battery ready.
How do I get my MSI laptop to turn back on?
There are a few things you can do to troubleshoot an MSI laptop that won't turn on. We'll start with the easiest:
Test the power adapter
The power adapter is the AC adapter your MSI laptop came with, and is the one that goes from the wall outlet to your MSI laptop.
Unplug the power adapter and see if your MSI laptop will run on battery only, as having a faulty power adapter plugged in can cause the laptop to not turn on.
While you are testing, you can also inspect the power adapter for any cuts or holes in the electrical cord.
Twisting can also be a problem if you tend to wrap up the power cord to store it, or for example, it gets caught on the corner of a desk and gets kinked.
This is the first step because it is the easiest. If you do learn that the laptop does turn on using just the battery, the clear solution is to find or buy another power adapter for use with your MSI laptop.
If you don't buy directly through MSI, we suggest you carefully make sure the power adapter matches the power requirements in voltage and amps of your current one.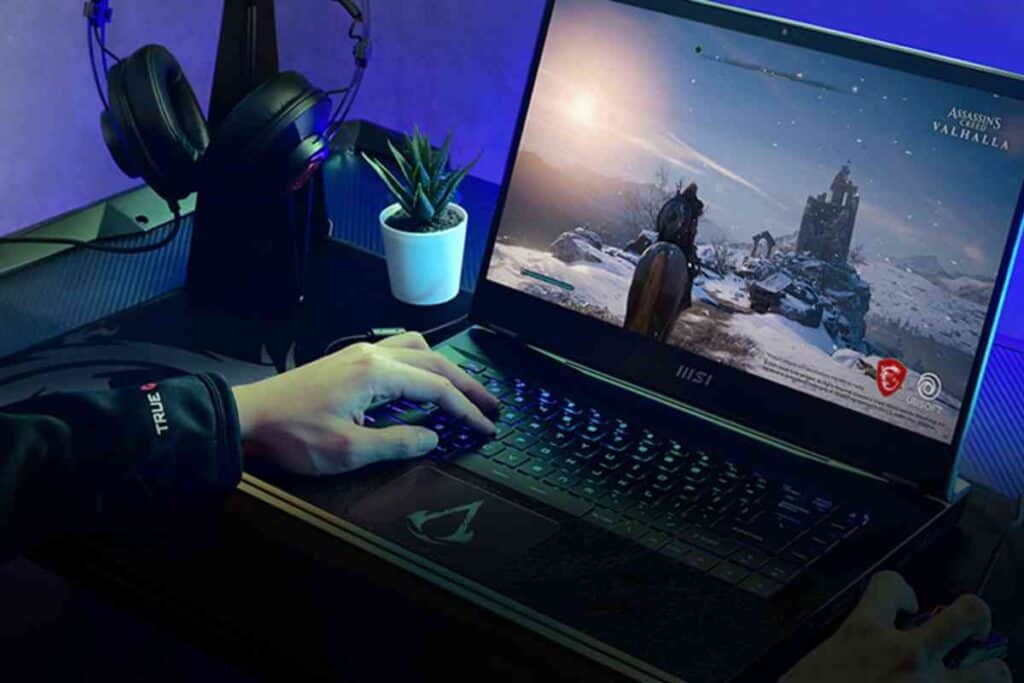 Remove the battery & hold the power button
This requires a little more work and potentially a screwdriver if your MSI laptop doesn't have a battery that just pops out.
You may have remove the bottom cover from the laptop, which will include several screws, and get access to the battery.
If you do have to use something to separate the covers even after removing the screws, use something plastic, like a guitar pick. Using metal will scratch the surface of your laptop cover.
From there, you'll want to remove the battery. The next step is to hold the power button down for a whole minute to help the battery drain and reset. Note that holding the button down will show nothing – but don't worry about that.
Put the battery back in
Now flip the laptop back over and put the battery back in. Reassemble the cover carefully – the opposite way you did in the first place, potentially needing to slide into place on one side, then snapping down.
Then, plug in the power since you drained the battery manually. The laptop might power on this time!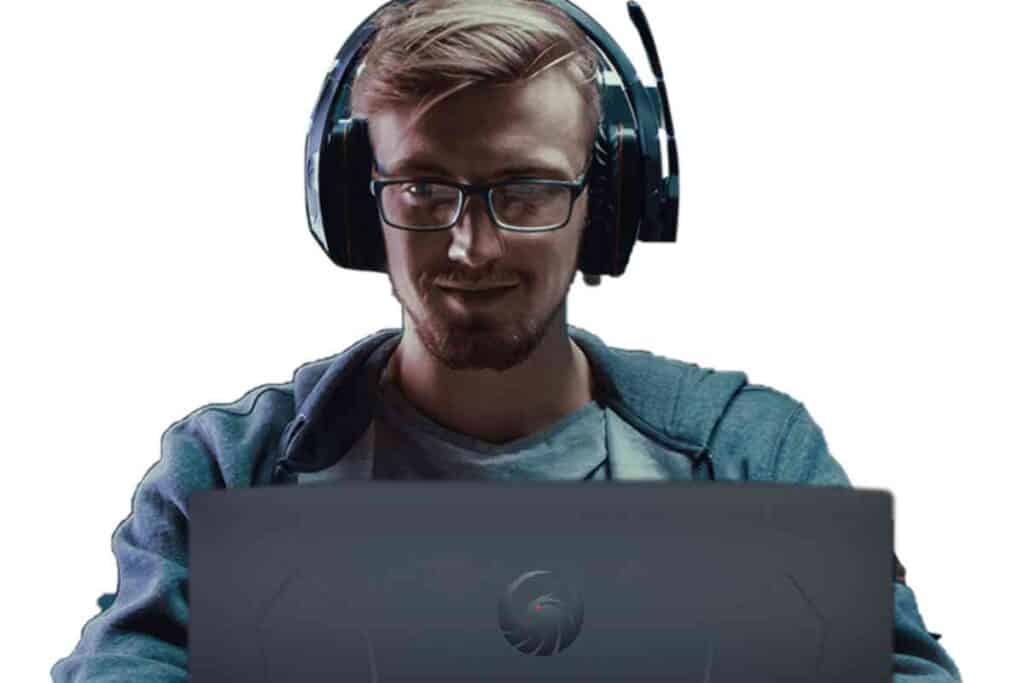 Problems with the battery
Especially when unplugged, you may discover problems with the battery by trying to turn on your MSI laptop and getting no power.
This could be a sign that the battery is worn out or damaged. Inspect the battery itself to see if it is swollen or not seated right.
If you pay attention to your laptop's power capacity, you might also start to see it drain faster, charge slower, or not reach full capacity like it used to.
In these situations, you might be better off buying a new battery, especially if the laptop does run while plugged into the AC adapter, but without the battery.
Nothing works – what should I do?
If the laptop does not power on after what we recommended before, we might suggest contacting MSI or a service center to see what can be done.
At this point, the problem could be internal and might involve replacing hardware.
Are power issues common with MSI?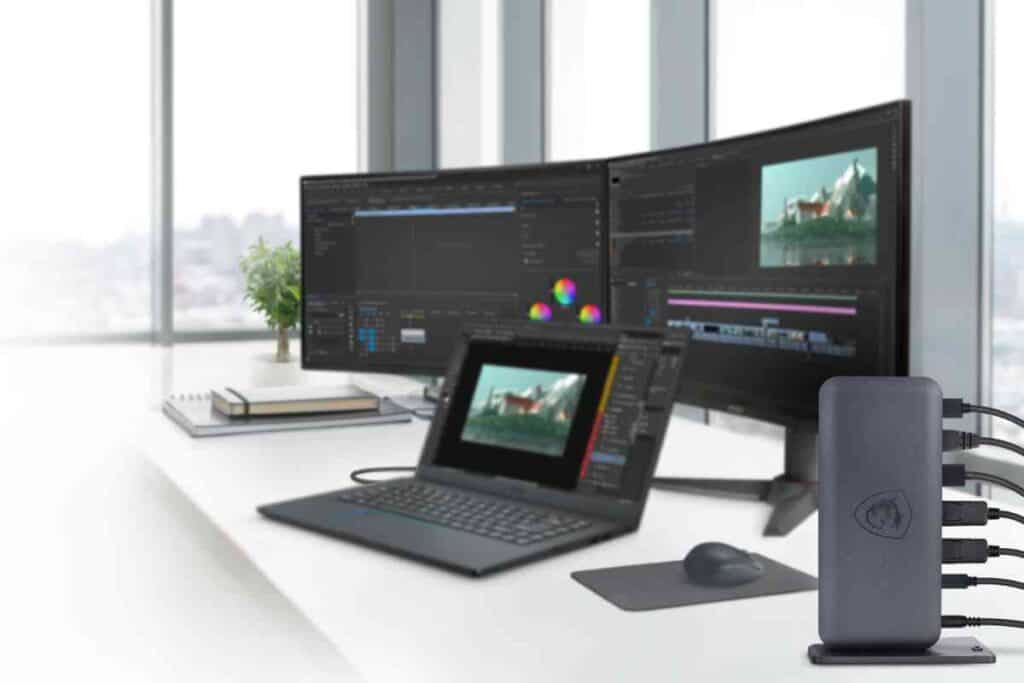 When it comes to laptops, MSI is fairly well built. They use higher end parts because the gamers who buy them tend to use the hardware heavily.
We would say that a power issue with an MSI laptop is no more or less common than a battery or power supply problem with any other laptop.
MSI also offers great support in the event you need to talk about what to do with your laptop next, in the event that something more is going on.
Key Takeaways
Inspect the power adapter first to see if it has any issues – and try to turn the laptop on without being plugged in
Next, unplug the MSI laptop, take the cover off, remove the battery, and hold the power button down for a whole minute. Then replace the battery, plug back in, and turn it back on.
Issues that aren't resolve by the above might require a new power adapter, new battery, or other hardware replacement.
Power issues are fairly uncommon for laptops
Keep an eye on batteries more than a few years old and watch for signs of a lack of charge or faster than normal draining.