MSI Laptop & Apple Airpods: Compatibility and Syncing Issues Explained
You have an MSI laptop and Airpods and want to connect the two at some point. You might be wondering if this is possible. Do AirPods sync to an MSI laptop?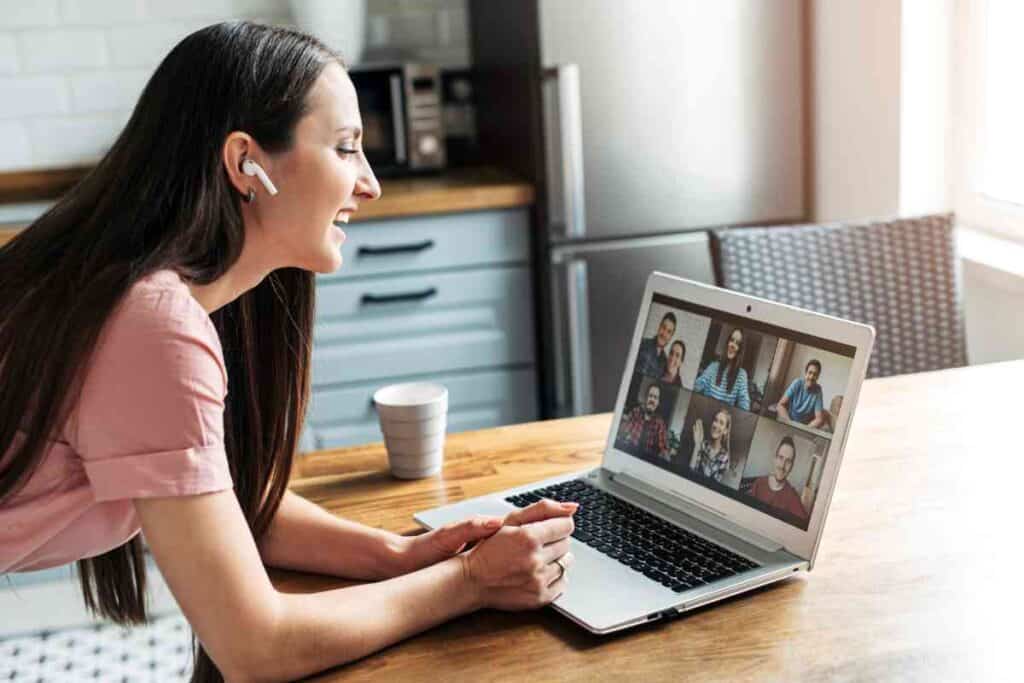 Can You Connect AirPods To An MSI Laptop?
(The information provided has been reviewed by experts in the tech industry and was compiled with information from both MSI and Apple to ensure accuracy). 
Connecting Airpods To An MSI Laptop
You can connect Airpods to an MSI laptop, which is a relatively easy task. There are a couple of things you need to make sure of before you can use them.
Simply follow the steps, and you will find the AirPods paired and working in no time.
Make Sure the Airpods are In their Case and Charged
Press the small button on the back of the case (open the top lid)
When the light starts blinking, let go of the button.
Open the Settings Menu on your computer (its the gear-shaped icon)
Click on Devices (You Should see Bluetooth and other devices listed)
Make sure that Bluetooth is turned on. (It is a toggle switch, so swipe right)
Click on Add a Bluetooth or other Device. (The Airpods should be listed).
Click on Airpods. (Windows will pair them and Display a message when complete.
Click Done. (Your Airpods should be working.
Will Apple Airpods Work With a Windows MSI laptop?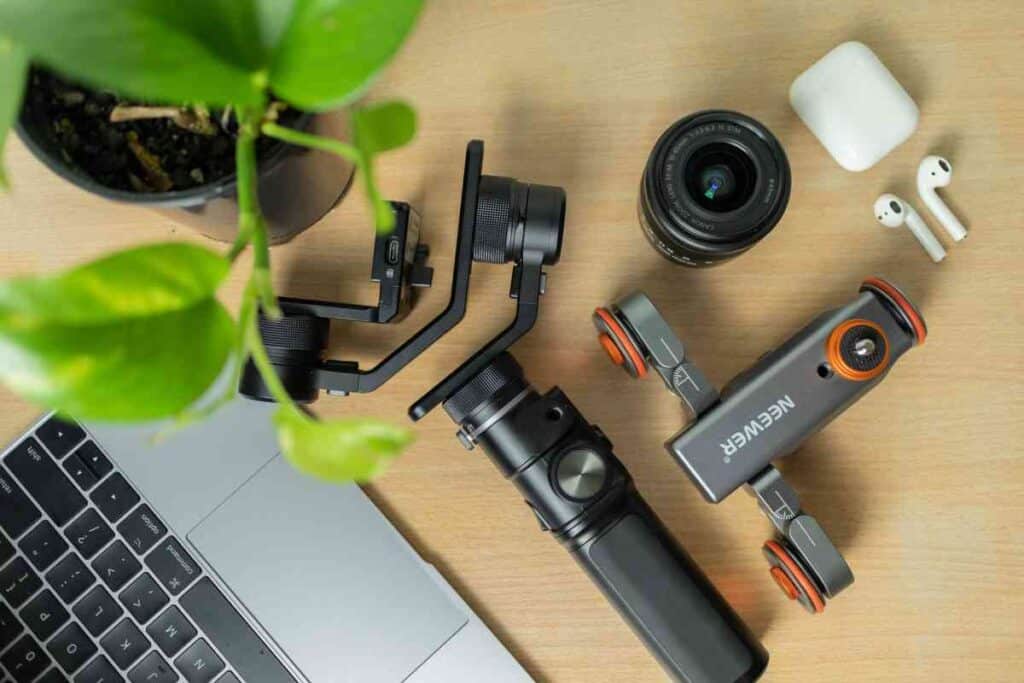 Yes, even though the wireless Bluetooth earphones are made for iPhones and iPads, AirPods can work with a Windows OS. However, users should note that they will lose the "Siri" functionality exclusive to Apple.
What's So Special about Airpods?
Airpods have a lot of unique advantages over wired earbuds that often get in the way of users' movements. AirPods are truly wireless, lightweight, and easy to use.
They are designed with high-quality components, meaning users have more dynamic sound quality than other brands.
In addition, the latest generation of Airpods Pro gives up to 30 hours of listening capability between charges.
The Airpod has active noise cancellation programs and Adaptive EQ that can adjust to a song's low and high frequencies, which helps get a detailed playback each time the Airpods are used.
In addition, AirPods are housed in a waterproof case that alerts users through an audible tone when charging is complete or the battery is getting low. The case is lightweight and easily connects to a lanyard so that the user is never without the capability of wireless listening.
For more information concerning the Airpod Pro, please see the Apple website.
How Long Has Apple Been Making Airpods?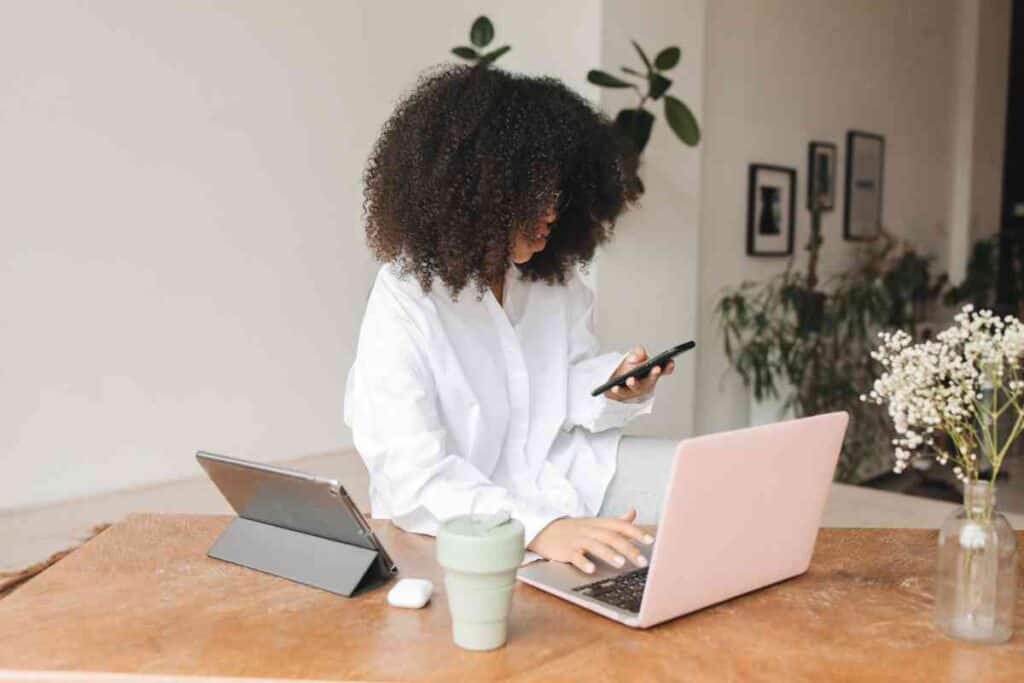 Apple introduced the first generation of Airpods in late 2016 to work with the iPhone 7. Since then, Apple has upgraded with AirPods with new technologies and it is now in its third generation.
The Airpod Pro was introduced in 2019 and upgraded with a new chip and listening capabilities.
The fact that the Airpod was wireless revolutionized the headphone industry, although Apple forced the change on its owners.
Until then, headphone users were tethered to their laptops and computers with wired units, and most had grown accustomed to fighting the inconvenience.
Even as late as 2018, Apple sold an exclusive adapter that had to be used to engage wired headphones.
Why Can't My Airpods Connect?
There are various reasons why your AirPods might need to be fixed in conjunction with an MSI laptop.
The Airpods are not Charged.
If the AirPods rechargeable battery runs low, the device doesn't have enough power to connect. AirPods don't have to be in their case for the case to charge.
Once the case has a full charge, the Airpods can be inserted to charge the in-ear pieces. The fastest charging rate is to use a compatible iPhone or iPad charger.
The latest Airpod (3rd generation) and Airpod Pro can charge on a Qi – charging mat. The status light turns green when the charging cycle is complete. An amber light displays while it is charging.
The Magsafe Case and Airpod Pro (2nd generation) can be charged through an Apple Watch charger.
In addition, Apple provides a wired connection that plugs into the case and the laptop or outlet receptacle.
For more information on the charging capabilities of the airpod, please see the Apple website.
The Bluetooth Setting is not ON.
The Airpod and the laptop computer need to talk to each other. For the computer to recognize this wireless device, you need to help recognize it. You can toggle the switch on through the Settings Menu > Devices > Bluetooth.
The toggle switch should be highlighted in blue.
The Computer is Recognizing a Different Device
One of the drawbacks of Bluetooth technology is that the computer can only recognize one wireless device at a time.
If you previously used a wireless device but now want to use a different one, the computer needs to be told which device it should communicate with.
To change the Bluetooth device designation, click on Add Bluetooth and other Devices under the Device Menu. Choose your AirPods from the listing, and instruct the computer to pair with them.
Turning off any other wireless devices is also beneficial to keep the laptop from getting confused. Please see this Apple website for more information concerning what to do if Airpods won't connect.
The Computer Needs an Update
Sometimes if your laptop needs an update, it can begin freezing up or not work some programs. Be sure that all your Windows updates are complete before trying to pair a wireless device like Airpods.
Key Takeaways
Apple Airpods can be synced with an MSI laptop running Windows OS.
Be sure to turn Bluetooth ON so the laptop will recognize the Airpods.
Airpods must be charged to function correctly.