8 Good IPad Utility Apps You Should Get
If you have an iPad or are thinking about buying one, you should look into good iPad utility apps that can maximize your iPad's capabilities.
8 good iPad utility apps you should get include:
Pages
Microsoft Excel
Google Calendar
YouTube
Paper by WeTransfer
LastPass Password Manager
Google Drive
Evernote
These apps can help to streamline your workflow, keep you organized, increase your productivity, and save you time.
My iPad is a handy device I like to use to perform personal and business tasks when I'm on the go. Getting the most out of my iPad depends on me using the right apps, so I'm very selective about the utility apps I install on my iPad.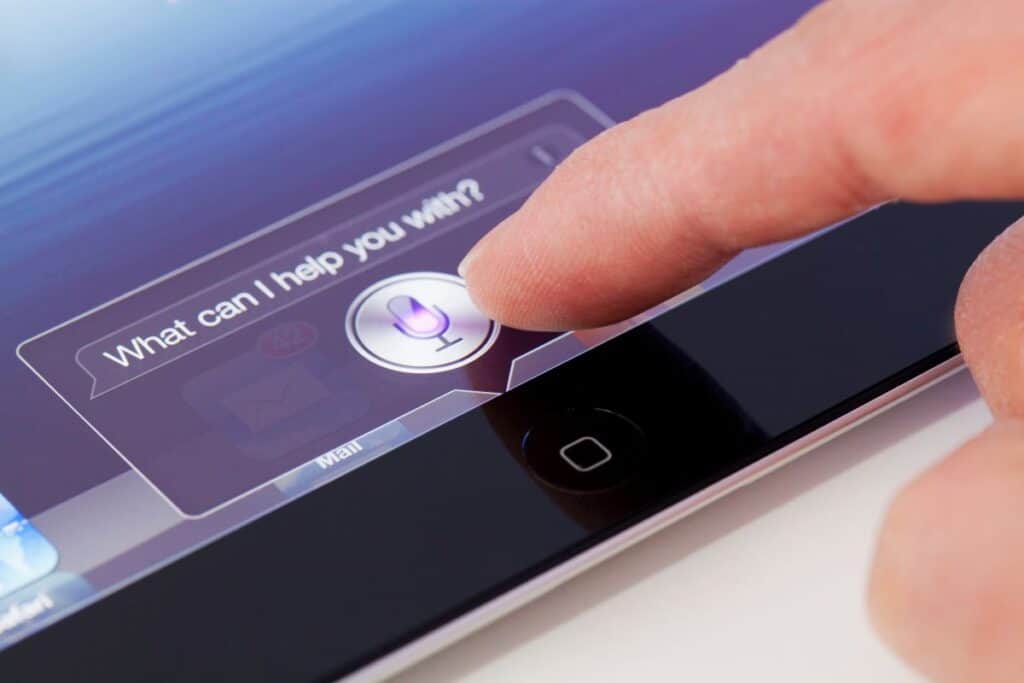 8 Good Utility Apps You Should Get For iPad
Pages
There are numerous word processing and desktop publishing apps for iPad that are great for creating and editing standard text documents.
Popular apps like Microsoft Word and Google Docs are geared more for straightforward documents such as letters, contracts, and articles.
The Pages app by Apple has more capabilities and design options compared to many other text-related iPad apps.
I like that the Pages app was created by Apple and is optimized for use in Apple devices like the iPad.
The controls and editing tools in Pages are highly intuitive and don't require any special technical skills or design experience to use.
Pages comes with a wide selection of templates you can use to create new documents.
Photos and graphics in the templates can be easily switched out with your own photos and graphics.
The Pages app provides simple editing tools to let users quickly adjust basic design elements like colors, fonts, and spacing.
Templates help me to create documents with minimal effort since text can be typed into precise fields.
I don't have to spend much time configuring text sizes, object positions, and other layout characteristics.
The Pages app for iPad makes it easy for me to collaborate with others through the app's sharing capabilities.
I can share my Pages projects with others and let them make edits or leave feedback.
I can edit documents across multiple devices since my files on Pages are stored and synced in the cloud.
I generally like to start working on Pages documents through my iPad or iPhone, then work on fine details with a mouse on my MacBook.
The Pages app on iPad lets me use my finger or an Apple pencil to draw or write.
Writing with my finger or a pen can often be easier than typing, so I like that Pages can convert my handwritten text into typed text.
The documents I can create in Pages are much more dynamic than standard documents with static text and images.
The Pages app lets me add pictures, video clips, and sound files to just about anywhere in a document.
I also like that I can create a document with a two-page format similar to a magazine layout.
The two-page format helps when I want to create page layouts that are wider than a standard portrait-oriented page.
Microsoft Excel
There are many good spreadsheet apps for the iPad such as Google Sheets and Apple's own Numbers app, but I prefer using the Microsoft Excel app since it's the main spreadsheet tool I use for business.
Using the Microsoft Excel app on iPad is an easy way for me to edit spreadsheets that were created on other devices.
I can connect my Excel files to popular online storage services like Microsoft OneDrive, Google Drive, and Dropbox.
The dashboard and layout of tools in the Excel app for iPad make excellent use of my iPad's screen space.
I particularly like the Excel app's Card View, which lets me select spreadsheet cells and shows them up close in user-friendly cards.
Along with the ease-of-use benefits of Excel for iPad, I get most of the functionality tools available in the standard Excel application.
Though the Excel app for iPad doesn't always display the full range of tools shown in the desktop version, the Excel app for iPad provides adequate access to tools for most of my spreadsheet needs.
I don't have to cut corners much to work on Excel files in a more compact iPad environment.
I can stay productive and use Excel at the level I need to use it for my regular business activities.
Google Calendar
Google Calendar is one of the most useful apps I use to plan and track personal and business events.
Google Calendar is a relatively small app that can be downloaded and installed quickly to an iPad.
This app integrates well with important productivity apps I use such as Gmail and Evernote.
A great thing about Google Calendar is its instant integration capabilities with Gmail.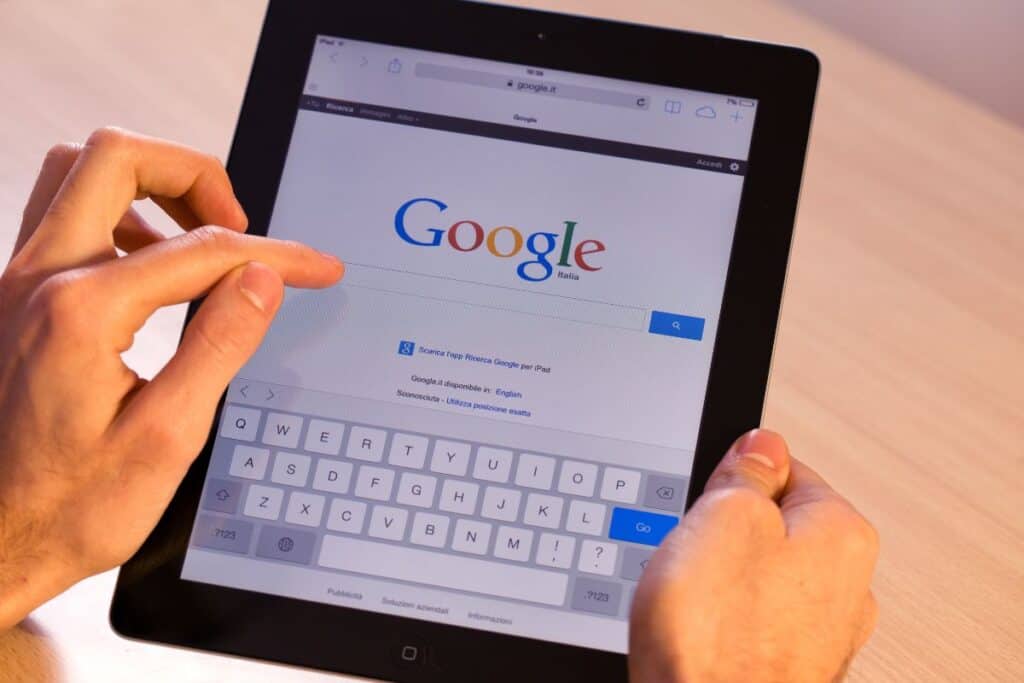 Hotel and flight reservations can be automatically imported into Google Calendar, which helps me to stay on schedule while I'm traveling.
I don't have to spend time manually entering reservation details or risk entering the wrong information.
When an event date approaches, Google Calendar can automatically notify me and prevent me from missing the event.
Navigating through the Google Calendar app on the iPad is very streamlined and intuitive.
There are no overly technical menus with tons of buttons and options to confuse me.
I can customize event labels, information, and participants so all the details I need are in one place.
I can switch between various viewing modes to view daily, weekly, or monthly activities at a glance.
Using the Google Calendar app on my iPad allows me to stay on top of scheduled video calls, which are particularly important when I work remotely.
Even with all the calendar apps available for the iPad these days, the Google Calendar app still stands out for its simplicity and effectiveness.
YouTube
One of the main reasons I like using an iPad is the convenience it provides when watching video tutorials, vlogs, sporting events, and movies.
I find the YouTube app to be one of the smoothest video apps available for the iPad today.
Compared to other video streaming platforms, YouTube tends to load videos faster and play videos with less jitter.
I recommend using the YouTube app for iPad since YouTube is one of the largest resources of video content on the internet.
There are loads of informative videos on YouTube that cover a diverse array of topics such as marketing, art, cooking, personal development, finance, and just about any other topic you might be interested in.
I think most Google apps are very user-friendly and don't bombard you with tons of upselling.
Since YouTube is owned by Google, the YouTube app unsurprisingly has many positive qualities shown in other Google apps.
Compared to using YouTube in a web browser, the YouTube app for iPad tends to load videos faster and has more options for discovering, sharing, and saving videos to watch later.
I feel the YouTube app for iPad makes good use of my iPad screen and has smoother functionality than the web browser version of YouTube.
Even though YouTube is known to display a high amount of ads nowadays, it can still be a valuable platform for accessing free video content.
If you are significantly bothered by ads on the free version of YouTube, I'd highly recommend subscribing to the paid version of YouTube.
The cost you incur from the paid subscription can be offset by the amount of time you save from not having to watch or skip through ads.
Paper by WeTransfer
Paper by WeTransfer is an impressive sketching app that is versatile and easy to use.
Though Paper is largely meant to be used for artistic purposes like drawing, painting, and making collages, I like using Paper to take notes and brainstorm ideas for business projects.
I like that Paper provides tips and guides that walk users through the functionality of the app.
Paper by WeTransfer also gives users an overview of how to create certain types of art and other visual media.
I like to think of my iPad as a sheet of paper with a ridiculous range of advanced features.
Tasks I would normally do on a sheet of paper, such as draw or sketch, can be done far more dynamically on my iPad.
The Paper by WeTransfer app for iPad doesn't overwhelm me with tons of confusing tools and technical requirements.
The interface has minimal text with straightforward icons that let me select tools and adjust options in a straightforward manner.
I don't have to spend much time locating editing tools and figuring out what each tool does.
The journal feature in Paper by WeTransfer allows me to jot and organize notes similarly to how I would in a physical journal.
A big thing I like about printed journals is the often light-hearted nature of their designs.
Paper by WeTransfer offers a similar light-heartedness with the designs of their digital journals.
I can stay organized and have a better understanding of my day in a more casual way compared to standard calendars, collaboration platforms, and task management tools.
LastPass Password Manager
With the abundance of online services such as bank websites, email accounts, and social media profiles, it can be cumbersome to store and keep track of all your login details.
Rather than storing your login details and other personal information in unsecure documents, using an app like LastPass Password Manager on iPad can help to streamline and secure your password management.
LastPass can store login details and website profiles so you can sign up and check out from online stores and other websites faster.
You can let LastPass autofill registration forms for events, services, or just about anything else that requires your contact information.
Since it can sometimes be tricky to come up with unique and strong passwords, I like to use the password generation feature in LastPass to create secure passwords for new accounts or to update existing passwords.
The LastPass interface has a straightforward design that allows users to scroll through their connected services in a neat and organized grid.
LastPass can be synced across multiple devices to help you log in to all your online portals from anywhere with ease.
You can also use your iPad's Touch ID to make access to your passwords even more secure.
If someone gains access to all your passwords, that could present major problems for all the accounts involved.
You should do everything in your power to protect your passwords, including using a secure iPad app like LastPass Password Manager.
Google Drive
Google Drive is one of the most valuable applications I use on any device, so I definitely recommend the Google Drive app for iPad.
Google Drive is an extremely versatile online storage platform that allows users to extend the storage capacity of Google apps and apps from third-party developers.
One of the best things I like about Google Drive is that it doesn't cost anything to use.
Though you may have to pay more for expanded drive space, you get a generous amount of online storage space for free when you sign up.
I also appreciate that we don't have to sign up for Google Drive if we already have a Google account from another Google service like Gmail.
When it comes to using Gmail, Google Drive is a tool that can greatly improve your overall email experience.
If my email attachment in Gmail is higher than the 25 MB limit, I can quickly use Google Drive to attach my files.
Gmail automatically prompts me to use Google Drive if my attachment is too large to be used in Gmail itself.
The layout and organizational tools in the Google Drive app for iPad are fantastic for people that aren't particularly tech-savvy.
The design of the menu items and folders in the Google Drive app are laid out in an uncluttered way that makes files easy to find.
Even on a smaller iPad screen, I can clearly see all my files, folders, and related information.
Google Drive allows me to share and collaborate with others on text documents, spreadsheets, and other files I use for business.
I can access Google Drive from different devices with all my files and folders synced throughout.
Though file transfers to and from Google Drive occur online, I can still access content in Google Drive when I'm offline.
Google Drive helps to expand the storage capabilities of my iPad and prevents diminished performance due to low drive space.
Google Drive makes it easier for me to maintain enough storage space in my iPad to record videos, take photos, and perform other standard iPad tasks.
Evernote
One of the best note-taking and organizational apps available for an iPad is Evernote.
The Evernote app has been around for ages and is still one of the most effective apps I use to plan and organize personal and business activities.
Evernote has streamlined sharing and collaboration tools that allow me to quickly and easily share files with my colleagues.
Evernote smoothly syncs with Google Calendar and other apps, which comes in handy when I need to be alerted about upcoming events.
The Evernote app for iPad has a clean and well-structured layout that lets me work on notes in a relaxed and intuitive fashion.
There are various layouts in Evernote that are optimized for certain types of information, events, and activities.
Evernote allows users to add a variety of materials such as drawings, typed documents, audio recordings, photos, and links to their files.
The Evernote app on an iPad strikes a good balance between having flexibility and a solid structure.
I can work on notes in a structured environment while having enough room for creativity.
Evernote lets me scan receipts, invoices, business cards, and other materials that can be added to my account and searchable within the app.
Finding the items I need in Evernote is a breeze regardless of whether I typed or scanned it in.
If I could only pick one utility app among all the iPad apps on this list, I would probably have to go with Evernote.
Key Takeaways
Good iPad utility apps can help to boost your productivity, keep you organized, streamline your workflow, and save you time.
Apps like Pages, Microsoft Excel, Paper by WeTransfer, and Evernote are great for creating and sharing documents, spreadsheets, notes, and drawings with an iPad.
iPad apps that are good for organization include Google Calendar, LastPass Password Manager, and Google Drive.
YouTube is one of the best apps for discovering and viewing video content on an iPad.