Here Are The 4 Best Online Backup File Storage For Backup And Sharing
If you want to streamline digital file storage and management, an online file storage service can be great for backing up and sharing your files.
The 4 best online file storage services for backup and sharing include:
IDrive
iCloud
Microsoft OneDrive
Google Drive
These online file storage services have a diverse range of features and plans to suit a wide range of budgets and service needs.
I constantly manage loads of files that often have to be shared with others at a moment's notice, so using an online file storage service that lets me back up and share files smoothly is a top priority. Below are some of the best online file storage services I've used to make managing my files much easier.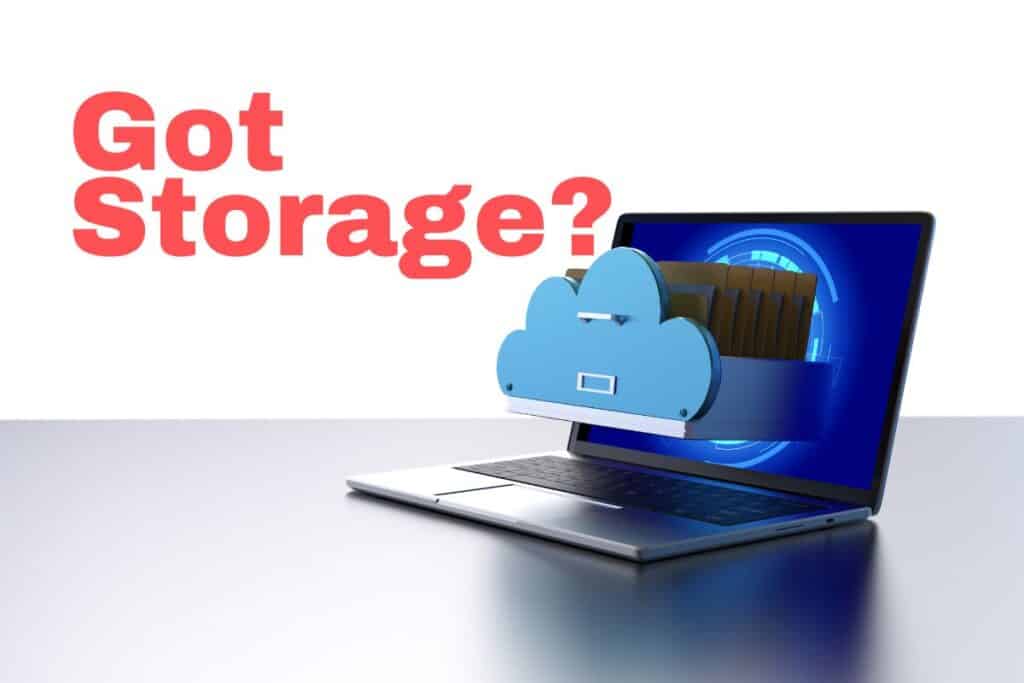 The 4 Best Online File Storage Services For Backup And Sharing
IDrive
One of the first criteria I consider when selecting a good online file storage service is the cost.
IDrive is one of the most versatile and lowest-priced online storage solutions on the market today.
New users have the option of receiving 10 GB of storage space for free or they can pay $79.50 per year for 5 TB with IDrive's basic individual plan.
You might even get a discount when you sign up for the first year of service.
Even though IDrive has a relatively low price tag, it packs a punch in terms of performance and features.
A helpful feature IDrive allows that other services don't allow is the backing up of multiple devices.
This includes computers and mobile devices, which other file storage solutions may not allow.
The IDrive personal plan allows for only one user, but you can upgrade to IDrive's business plan at $99.50 per year for up to five users and five computers.
IDrive also allows users to back up files locally to a hard drive or network drive.
I have many external hard drives and other local storage devices that make it easier for me to work on certain projects.
IDrive's local backup feature lets me conveniently add my local drives to my workflow.
Other leading cloud storage and backup solutions don't offer the local backup service or offer it for an additional fee.
IDrive supports common operating systems such as the latest versions of Windows, Mac, iOS, and Android.
IDrive may have greater compatibility with Windows and Android compared to Mac and iOS, but many of the main features are available on all four operating systems.
For server managers, IDrive offers an online storage solution for Linux with a command-line interface.
One of the main things I dislike about signing up for free services is the need to enter my debit or credit card information.
If you want to sign up for IDrive's free personal account, you can do so without a debit or credit card.
To make it easier to back up your files online, IDrive offers a feature that will automatically sync your files.
The sync feature, which is called Cloud Drive, can be activated from the settings menu in your IDrive account.
The files you add to your Cloud Drive folder can be synced with other devices in your IDrive account.
When I work on projects that require constant editing and saving, it can be a hassle to manually sync new versions of files.
I like that I can also control the frequency with which my computer and other devices are backed up through IDrive.
IDrive users can choose to receive an email notification if a backup does not finish.
If a certain backup is particularly important to you, you can choose to go complete the backup to make sure it is completed as soon as possible.
I really appreciate having such incredible flexibility when backing up my devices.
The Windows version of IDrive allows you to create a full disk image of your computer.
A disk image can allow you to have a complete copy of your computer ready to go so you can get up and running without installing applications and adjusting settings.
You can use IDrive to back up photos, videos, and other content from iOS and Android devices to your IDrive account.
When working with others, IDrive can be a valuable tool for sharing data with colleagues.
IDrive has a straightforward sharing feature that can generate a link and send it to whoever you want.
You can customize how your files are shared including adding password protection, setting how long a file is available, and setting the number of times a file can be downloaded.
IDrive has solid security with their 256-bit AES encryption, which is the industry standard for file transfers and storage.
Other types of security features such as multi-factor authentication are also available in IDrive.
IDrive users can also activate a one-time passcode that will expire if the passcode is not entered within a certain period of time.
A straightforward code sent by email or text is another solid security option for IDrive users.
The speeds with which files are transferred to and from IDrive is relatively fast.
Your actual speeds depend on your internet connection, but the transfer speeds for uploads and downloads with IDrive are on par with some of the leading online file storage providers today.
If you want to recover a large amount of files but don't have time to wait for them to download, IDrive offers an option for you to have a hard drive mailed to you.
The personal plan allows IDrive users to receive a hard drive once every year without an additional fee.
IDrive business customers can receive a hard drive up to three times per year without any additional fees.
The hard drive option is only available in select countries including the United States, Australia, Canada, Germany, UK, France, Italy, and New Zealand.
iCloud
When it comes to backing up a MacBook and other Apple devices, the easiest choice for most users would be to use Apple's own iCloud service.
Though I like using Android devices, I find that one of the major upsides of using an Apple device is the integration with iCloud.
Though iCloud does not offer the best values in terms of storage space for the money, they do offer tremendous value when it comes to convenience and compatibility with Apple devices.
Even though we may not get the most free space, I feel the space we are given is more than sufficient for basic usage.
A new Apple device owner is given 5 GB of free storage space on iCloud.
You can also sign up for 1 GB of storage space on iCloud Drive without an Apple device.
If you like syncing apps, photos, and videos across multiple Apple devices like iPhones, iPads, and MacBooks, it's hard to beat iCloud since it is automatically integrated into the operating system of each device.
I'm not a big fan of paying monthly fees for storage space I can get for free elsewhere, but I don't mind paying to boost my convenient iCloud storage capacity.
To upgrade your iCloud service, you can pay $0.99 per month for an extra 50 GB of storage space.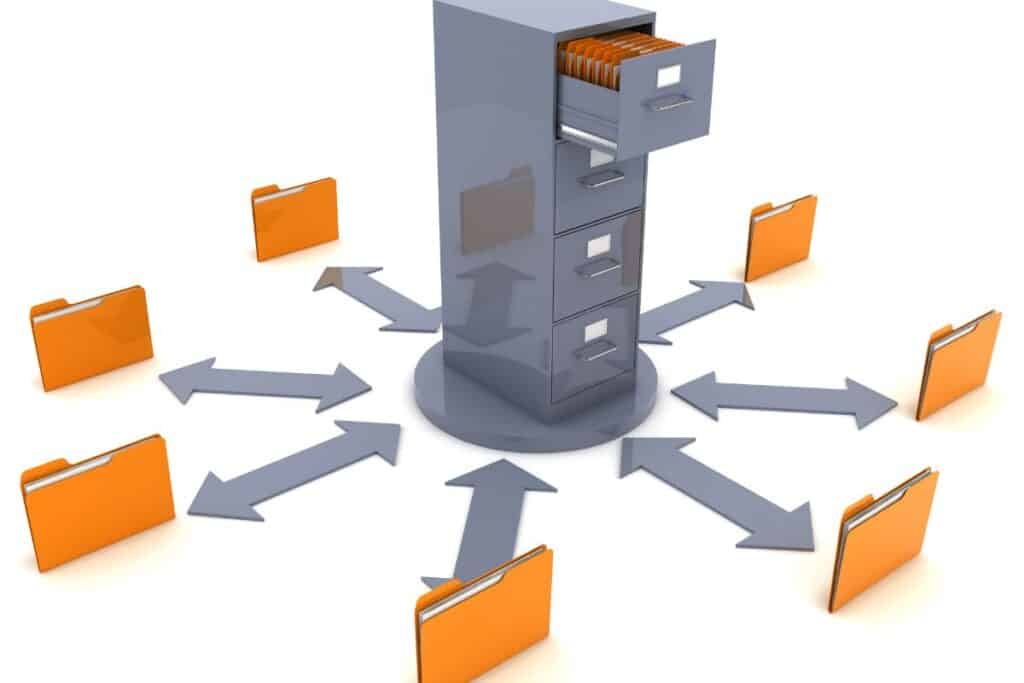 A feature of iCloud that can help boost your online privacy and security is called Private Relay.
Private Relay can block your IP address when you are using the Safari web browser.
It's easy for me to forget passwords the more I sign up for new services, especially ones that require frequent password updates.
iCloud also has a password storage and management service called Keychain that allows you to sync your passwords on multiple devices.
You can also use Keychain with Windows computers when you add a web browser extension.
iCloud works smoothly with all with the latest Apple operating systems and may be used on older operating systems with limited functionality.
To access iCloud as a standard drive, you can use iCloud Drive with most standard web browsers such as Mozilla Firefox, Google Chrome, Safari, or Microsoft Edge.
iCloud Drive has a user-friendly folder system that lets me navigate to files without much confusion.
When using iCloud with an Apple device, you can automatically sync and back up data for all types of content including messages, photos, videos, documents, and contacts.
I can share recent photos with friends and family without first having to transfer the photos from one of my devices to another.
iCloud users can edit files on one device and have the updated version instantly available on another device.
iCloud users also have the option to download files so they can be accessed with an internet connection.
To ensure your devices continue to be synced, iCloud will sync your offline files once you get back online.
I have a MacBook and a Windows laptop, so it's important for me to have a backup and sharing service that can be used on Mac and Windows.
Since iCloud works with Mac Windows computers, it can be a great online backup solution if you have both Windows and Apple devices.
If you like the user interface of Apple products like the iPhone and iPad, you may appreciate the interface of the web browser version of iCloud.
The design of the iCloud Drive interface is very neat and organized with straightforward icons, menus, and layouts.
iCloud isn't the most ideal collaboration platform, but you can send people copies of files.
You can easily share files and folders from iCloud by using a sharing feature with options to designate people that can access, make changes, and grant access to others.
I find the sharing tools in iCloud to be sufficient for most of my basic file sharing needs.
Microsoft OneDrive
If you have a Windows computer and use office applications such as Word and Excel, then Microsoft OneDrive might be a great online backup and sharing solution for you.
Though OneDrive is a Microsoft service, it is an extremely versatile online storage service that can be used on several different platforms.
Microsoft OneDrive comes with a fair amount of free cloud storage at 5 GB and a file size limit of 15 GB.
You can edit and save Word documents, Excel spreadsheets, and other files online with Microsoft OneDrive.
Using Microsoft's office applications can be particularly beneficial for collaborations since Microsoft's applications are so widely used and available on other platforms like iOS, Android, and Mac.
You can use OneDrive's syncing feature to get your Windows, Mac, Xbox, Android, and iOS devices on the same page.
For straightforward access to your files on Microsoft OneDrive, you can log into your OneDrive account using a web browser on a computer or mobile device.
The web browser version OneDrive allows you to navigate folders similarly to a standard operating system.
You can also edit photos online with OneDrive included photo editor and display your photos through Chromecast.
Signing up for a Microsoft OneDrive account is very easy whether you have a Microsoft device or not.
You can simply sign up for a Microsoft account, which you automatically get with services like Hotmail and Microsoft 365.
You can also use an email address from a different provider such as Gmail to sign up through the Microsoft OneDrive website.
If you subscribe to Microsoft 365, you get an additional 1 TB of storage space with your OneDrive personal plan.
Microsoft 365 subscribers also get features such as password protection and file-sharing links that expire.
You can sync OneDrive across all of your desktop computers, notebooks, and mobile devices.
You can access your files through a Windows, Mac, iOS, or Android device through the OneDrive app or the OneDrive web browser portal.
Similar to how an iPhone works with iCloud, photos taken from an iPhone can automatically be saved online to Microsoft OneDrive.
You'll be able to access your photos quickly through other devices through the OneDrive app or a web browser.
For added security, you can use the Personal Vault feature in your Microsoft OneDrive account.
The Personal Vault has enhanced security tools with stricter authentication requirements that make it more difficult for others to access.
One thing to keep in mind is that unlike iCloud, which allows you to sync standard folders on your device, OneDrive mainly syncs files and folders inside the OneDrive folder.
However, OneDrive recently provided an option that lets users back up primary folders such as the Desktop, Documents, and Pictures folder.
The syncing automatically occurs when you move a file into the OneDrive folder.
Your newly-added files will automatically appear in your other OneDrive-enabled devices.
If you prefer to not sync every file and folder with all your OneDrive devices, you can use OneDrive's Files On-Demand feature to pick and choose specific files and folders you'd like to access.
With Files On-Demand, files will only be downloaded to your device when you open them.
You can also select multiple files and folders to be downloaded and available for access later offline.
Microsoft OneDrive is also available for the Apple Watch and wearable Android devices, which allows you to view OneDrive content such as photos on those devices.
You can easily share OneDrive content with others by simply entering an email address.
Multiple people can collaborate on documents through the cloud with OneDrive.
You can view information about who edited a certain file and when the edits were made.
To optimize video transfer times, your videos will automatically be transcoded when they are sent to someone through OneDrive.
Google Drive
Google Drive is an extremely versatile online backup service that is easy to access.
The widely-used backup and sharing solution works well with many Google and third-party applications.
One of the best things about Google Drive is how easy it is to sign up for the free version.
Google Drive is automatically included when you sign up for other Google accounts such as Gmail.
Those who sign up for a Google account will have instant access to numerous free services like Google Drive and Google Docs.
The user interface in Google Drive is very intuitive and similar and largely straightforward to navigate.
You can quickly share files and folders with others by using a simple sharing feature.
You can choose to share with certain users or generate a sharing link to publicly share with anyone.
The free version of Google Drive comes with 15 GB of file storage space, which is quite generous compared to many other online storage services.
You can sync your desktop computer with Google Drive by downloading and installing the Google Drive desktop client.
You can choose which folders you would like to sync and Google will sync them automatically.
You can set a folder on one device to contain the same files as the same folder on another device.
You can also choose to stream your files, which means files will not automatically be downloaded to your device.
The Google Drive app is available for major operating systems such as Windows, Mac, Android, and iPhone.
Google Drive has an extremely strong reputation when it comes to server security.
You can rest assured your files will be safe on the Google Drive servers and when transferred to and from your devices.
If you want to collaborate with others on documents and other files, you can use Google Drive to edit and comment on files online.
Google Drive works smoothly with popular productivity tools such as Google Docs, Google Sheets, and plenty of third-party applications.
I can work smoothly with my colleagues without having to pay for expensive office tools or sharing services.
Your data will be encrypted when it is stored, downloaded, or being shared with others.
Google Drive has a smart searching system that allows users to search for files with keywords that are not in a file name or typed in a text document.
Google Drive does a good job at finding text in images like JPEG files and flat documents like PDF files.
The mirroring feature in Google Drive allows you to mirror the files that are in the cloud and on your computer.
The files and folders you choose to mirror will immediately be downloaded and accessible on your computer.
Mirroring could take up more space on your local drive, but can also help you to be fully up to date with all the files saved to your Google Drive account.
Once you are ready to open a file, it will be faster to access since it has already been downloaded.
Key Takeaways
Picking the best online file storage service for backup and sharing doesn't always come down to getting the most space for your money.
IDrive is an online file storage service that offers excellent values when it comes to storage space, flexibility, and overall features.
A backup solution like iCloud might be more expensive than others, but it offers smoother integration with MacBooks, iPhones, and other Apple devices.
Microsoft OneDrive and Google Drive are versatile backup and sharing solutions that provide a good storage capacity, features, and usability with devices and applications.