Here are 4 Good Free Data Recovery Software Programs
Recovering data from a computer can be complicated and expensive, but it can be cheap and easy with good free data recovery software.
4 good and free data recovery software include:
Recuva
PhotoRec
Stellar Data Recovery (Free Version)
Disk Drill
These software are either completely free or have free versions that can truly be effective for data recovery.
I've used many data recovery software that lured me in with promises to recover my data, but the free versions of those software often fall way short. I'll tell you about free data recovery software that is actually good for restoring deleted files.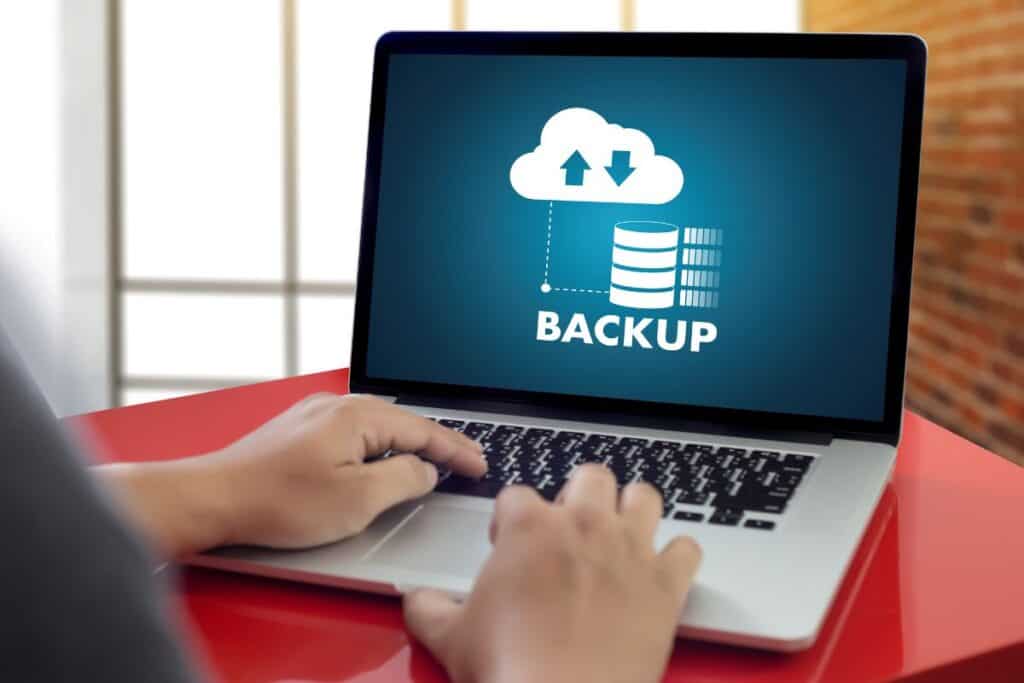 4 Good Free Data Recovery Software To Restore Deleted Files
Recuva
Many free versions of popular data recovery software do not include meaningful features or have low limits on the amount of data you can recover.
Recuva is one of the first free data recovery tools I used to recover files I accidentally deleted.
Recuva can be downloaded and used on all the latest versions of the Windows operating system.
Though I'm comfortable with all sorts of data recovery software, Recuva was a good software choice for me when I had much less experience.
It contains simple tools to guide novice users through the data recovery process and makes advanced options available for more precise recovery needs.
It's important to know the free version of Recuva does not include support or automatic updates, but support may not be necessary if you have a good understanding of the software.
Unlike some recovery tools that require complex command-line procedures, Recuva has a user-friendly graphical interface that includes a step-by-step wizard that can walk you through.
The Recuva wizard will take your answers and automatically perform the recovery tasks on the back end.
I can often make mistakes when presented with more open-end systems, so the Recuva wizard can sometimes save me from myself.
Recuva has a portable application that does not have to be installed on your computer.
You can simply download and open the application file from your download folder or wherever the file was saved.
Recuva gives you the options to perform a quick scan for surface files or a deep scan that digs deeper into your drive for a wider array of files.
Deep scans can often take a long time, so I like to use whatever tools I can to trim down the scan time.
Rather than casting a wide net to recover files, you can set Recuva to scan files based on keywords.
Searching for keywords can help to pinpoint files you'd like to recover and may significantly reduce the overall recovery time.
Along with internal computer hard drives, the Recuva application can recover data from other digital storage devices including SD cards, CDs, and USB drives.
To help ensure your data is not recovered by others, you can set Recuva to overwrite files for more secure deletion.
Instead of being left with an unordered mass of files after a recovery session, you can set Recuva to maintain folder structure when data is restored.
This will allow you to view your files in the same organized fashion they were originally in.
Recuva has a 32-bit and 62-bit version for Windows and can be used to recover data from drives with up to 3 TB of storage capacity.
Regardless of your experience with computers, using the Recuva software to recover your data is a typically straightforward process.
You first need to go to the Recuva website to download the version of the recovery software you would like to download and run.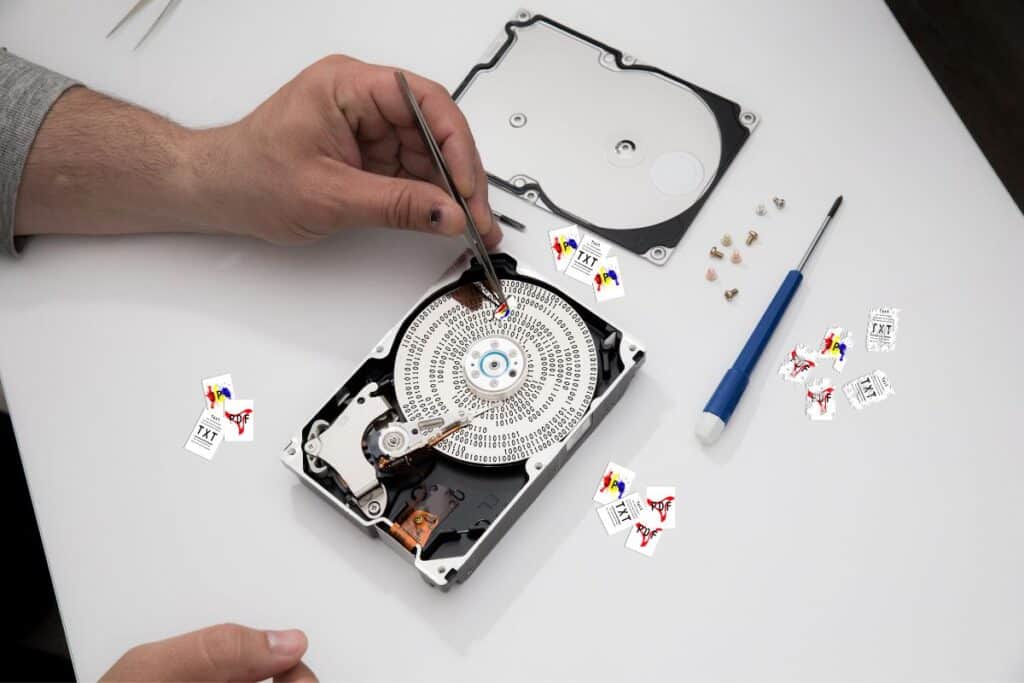 You should use Recuva or another data recovery tool to recover files as soon as possible to reduce the risk of your data being overwritten.
Though it's not necessarily impossible to recover overwritten data, it can be much more complicated to recover data the more it is overwritten.
Using the portable Recuva application is efficient for recovering data since it prevents installation data from overwriting data you want to recover.
After you download the Recuva portable application, you may need to unzip an archive file with an unzip tool such as 7-Zip or WinRAR.
Once the downloaded archive file is unzipped, there should be an executable 32-bit or 64-bit application inside.
You can figure out which version your computer needs by checking your system information in Windows.
Follow the steps below to view your computer's system type:
Type "Control Panel" in the Windows search bar to open the Control Panel.
Go to System and Security.
Go to System.
Under Device specifications, your system type will be displayed on the "System type" line.
You can also type "System Information" in your Windows search bar and look for System Type in the window that appears.
When you run the Recuva recovery wizard, you'll be able to search for specific types of files such as documents or pictures.
If you know the folders where the files were located, you can speed up the recovery process by limiting your search to those locations.
If you don't know the locations or types of the files you want to recover, you can have the wizard search your entire drive.
For the most comprehensive recovery, you can set Recuva to perform a deep scan.
After a quick scan has completed, you will be shown a list of files you can simply select to be recovered.
You can also view advanced sorting options, file previews, and other supplementary information about files.
Recuva provides thorough help resources on their website that can assist you if you run into any problems.
PhotoRec
While many popular free data recovery software are free versions of premium software, PhotoRec is a completely free and open-source solution with complete features.
When I first heard about PhotoRec, I was hesitant to use it because I thought it can only recover photos.
PhotoRec cannot only recover photos, it can recover other files such as documents, videos, and probably any other file type you have in mind.
PhotoRec is available for Windows and Mac, though only the Windows version has a graphical user interface.
Though it might be intimidating to use software with command-line operation, closely following the steps outlined by PhotoRec should make the recovery process rather easy.
Since PhotoRec is distributed under a GNU General Public License, you can run, share, and even modify the application whenever and however you like.
You will not be restricted by recovery data limits that are common with free versions of other data recovery software.
PhotoRec software has been around for over 10 years and is known to be quite effective for basic file recovery.
Though PhotoRec has been largely effective for my data recoveries, I sometimes find it daunting to work within a command-line system.
If you'd like to use PhotoRec on Windows with a more user-friendly graphical unit interface, you should download the version called QPhotoRec.
PhotoRec is portable software you do not have to install on your computer to use.
You can simply load the application after the file has downloaded to your computer.
To access the PhotoRec application, you may have to unpack an archive file.
After you unpack the archive file with an application like WinRAR, you should be able to access the main PhotoRec executable file inside.
The Windows version of the downloaded file should include a command-line version of PhotoRec and a graphical user interface version called QPhotoRec.
If the data you want to recover is an external storage device, make sure the device is connected before you run PhotoRec.
PhotoRec will not automatically detect newly-connected devices after the software is running.
Once you run PhotoRec or QPhotoRec, you should be presented with status updates on how many sectors have been scanned and how many unscanned sectors remain.
Since you cannot use your computer for other applications while the PhotoRec software is running, you should make sure you don't need to use your computer during a scan.
Otherwise, you'll have to close PhotoRec or QPhotoRec and start your scan over again.
Once PhotoRec or QPhotoRec are done scanning for files, you will be shown an overview of the scan results.
Unlike some other data recovery software, you will not be shown a preview of the files.
If you choose to recover the files, you must wait for the files to be restored and then navigate to the directory they were saved and view or move the recovered files from there.
Though PhotoRec does not have a support team that can directly tend to user problems, they also don't charge you a fee, which makes PhotoRec a great value for people who can use the software with minimal assistance.
PhotoRec has support for many types of internal and external drives including solid state drives and hard disk drives.
Support for other storage media like USB thumb drives, SD cards, and iPods are also included.
PhotoRec might even be able to recover files from those problematic from disks that cannot mount and don't have a file system in place.
If you are looking for full-featured data recovery software with no cost and the ability to recover large amounts of data on a variety of storage media, PhotoRec might be a good option for you.
When I first started using data recovery software I mostly used PhotoRec since there was no payment required at any point.
Using the free version of premium data recovery software might seem like a good idea at first, but you could later find yourself having to pay for data you couldn't recover with the free version.
If you're on a budget, I recommend using PhotoRec to start a data recovery and then use other software if PhotoRec can't complete the job.
Stellar Data Recovery (Free Version)
Stellar Data Recovery is a leading data recovery tool with a free plan that lets you recover up to 1 GB of data.
The downside is that Stellar only allows you to recover files that are up to 25 MB in size.
If you have video files and other large types of data to recover, you might have to upgrade to the premium version of Stellar or use a different data recovery method.
Stellar Data Recovery has a reputation for being one of the faster data recovery software available.
It can locate and recover files from problematic operating systems and computers.
You can use Stellar to recover data from various storage media including hard disk drives, solid state drives, USB drives, and DVD disks.
Stellar Data Recovery has support for over 300 file formats, so there's a good chance it can support recovery of your standard emails, photos, videos, documents, and audio files.
A common issue with file recovery is that files can turn out to be corrupted after recovery.
Stellar has a feature that may be able to recover and fix certain video files such as AVI, WMV, MPEG and MOV.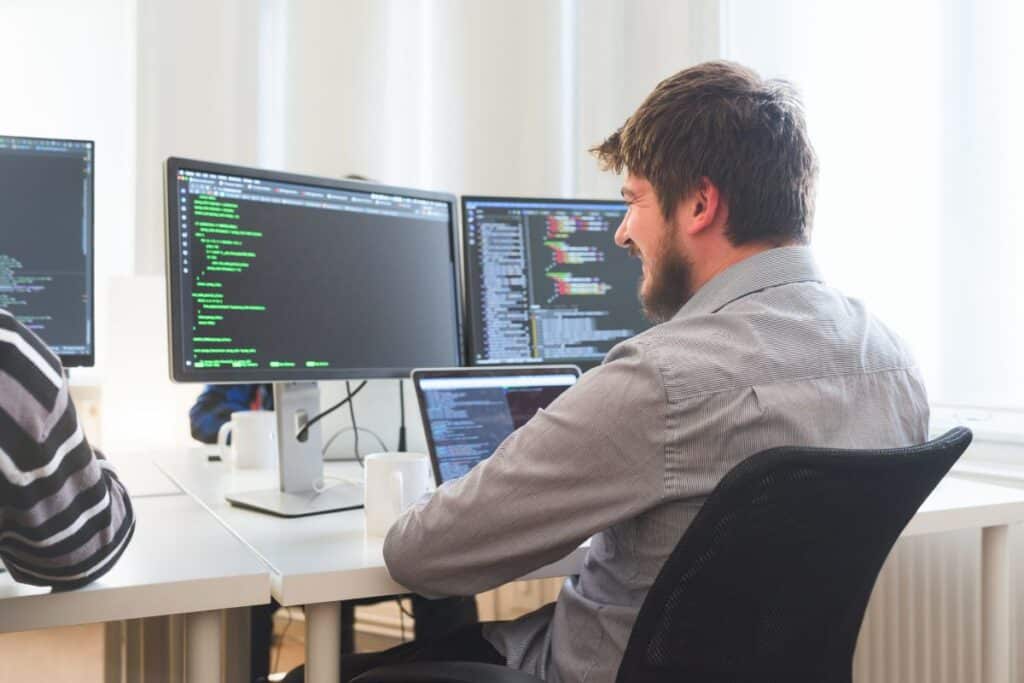 Stellar Data Recovery has support for multiple file system formats including FAT16, FAT32, exFAT, and NTFS.
Users with limited technical background will likely appreciate the Stellar Data Recovery wizard, which will walk you through the data recovery process in a simple linear fashion.
You'll be able to preview documents and images to confirm they are the files you want to recover.
Previewing files can save you time by allowing Stellar Data Recovery to only focus on files you want to recover.
If you are short on time and want to continue your data recovery session later, you can pause a scan and resume it whenever you are ready.
Stellar Data Recovery is available for the latest versions of Windows and Mac.
Disk Drill
Disk Drill is effective data recovery software with a free version that is relatively easy to use.
The free version of this data recovery software allows for up to 500 MB of recovered data.
You can select between a full partition recovery or a quick scan that focuses on surface files.
Disk Drill has support for file previews, which can help you confirm files before recovering them.
Disk Drill can be used to recover just about any document, photo, video, or other file you want.
All file types and file systems are supported by Disk Drill, so it's a great software option if you have many types of files to recover on varying systems.
The free version of Disk Drill is available to download and use on Windows and Mac computers.
If you are typically uncomfortable with technical utility software, Disk Drill's simple user interface might be a welcome sight to you.
The Disk Drill dashboard lets you view information about connected devices and recent recovery sessions.
The process to start a data recovery with Disk Drill is simpler than most other data recovery software I've used.
You can actually get a data recovery started with just one click.
While the scan is in progress, you can view real-time information about the scan.
You can keep track of how the scan is going and monitor how many files have been discovered.
For more precise searching, you can filter the scan options based on file types, folders, and the likelihood of a file being recovered.
Rather than wasting time on files that may not be recoverable, Disk Drill provides recovery ratings that include High, Average, Low, or Unknown.
This rating system lets me focus on covering files with the best chance of recovery.
If you feel any eye strain, the dark mode in Disk Drill can be easier on your eyes when looking at your computer screen.
If you don't have time to wait for a scan to finish, you can pause the scan and resume later.
The latest version of Disk Drill has cross-platform capabilities that let you start a scan on one operating system and continue on another.
This flexibility can go a long way when I'm working on multiple computers at various offices.
I'll sometimes need to scan an external drive with my MacBook at home and then continue the scan elsewhere with a Windows computer.
This feature really saves me time from not having to start scans over again.
Key Takeaways
Free versions of many data recovery software often have limited features and tight restrictions on the amount of data you can recover.
Data recovery software with free versions that work well with reasonable data recovery limits include Recuva, Stellar Data Recover, and Disk Drill.
PhotoRec is completely free and open-source data recovery software, but it may not be as effective or user-friendly as paid data recovery software.
Though having a strong technical background may help, it is not necessary to use any of this free software to recover data on your computer or external storage media.