Can You Charge an MSI Laptop With a USB Cable?
Some laptops let you charge them with a USB port and not only a regular power cord. Can I charge my MSI laptop with a USB C?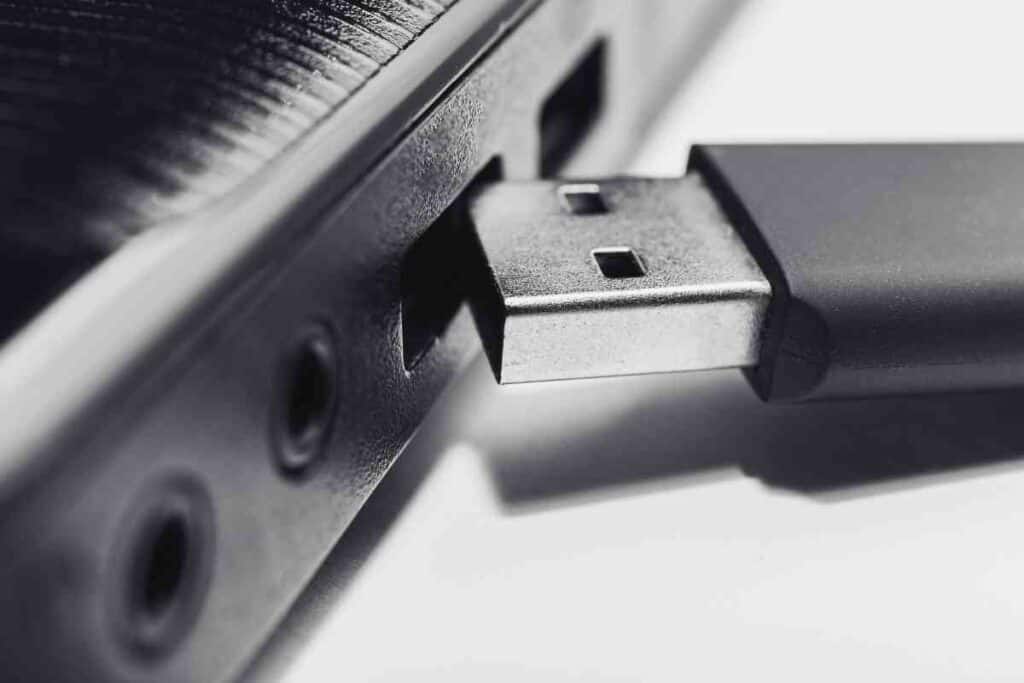 Can I Charge My MSI Laptop With A USB C?
It depends on what model of MSI laptop you have. Most gaming laptops do not allow USB-C charging, but there are some exceptions, including some MSI laptops. A regular power cord provides more power and may be necessary if you are running hardware-intensive games. 
There have been times when I have had my laptop with me but not my power cord. I was able to charge my laptop using a USB-C port and an adapter for a wall outlet.
What is PD Charging?
PD stands for power delivery. PD charging is a technology that allows USB-C cables to charge electronic devices.
For example, you could plug a laptop into a smartphone with a USB-C cable and have the laptop charge the smartphone. You could also connect a laptop to a USB power adapter and charge it that way.
Charging Laptops With USB-C Cords
Many laptops let you charge them with a USB-C cable. However, many others don't have a USB-C port or have a USB-C port that doesn't work for charging.
A laptop may only have one way to charge it. There might only be a conventional power cord, instead of a conventional power cord plus a USB-C port capable of charging.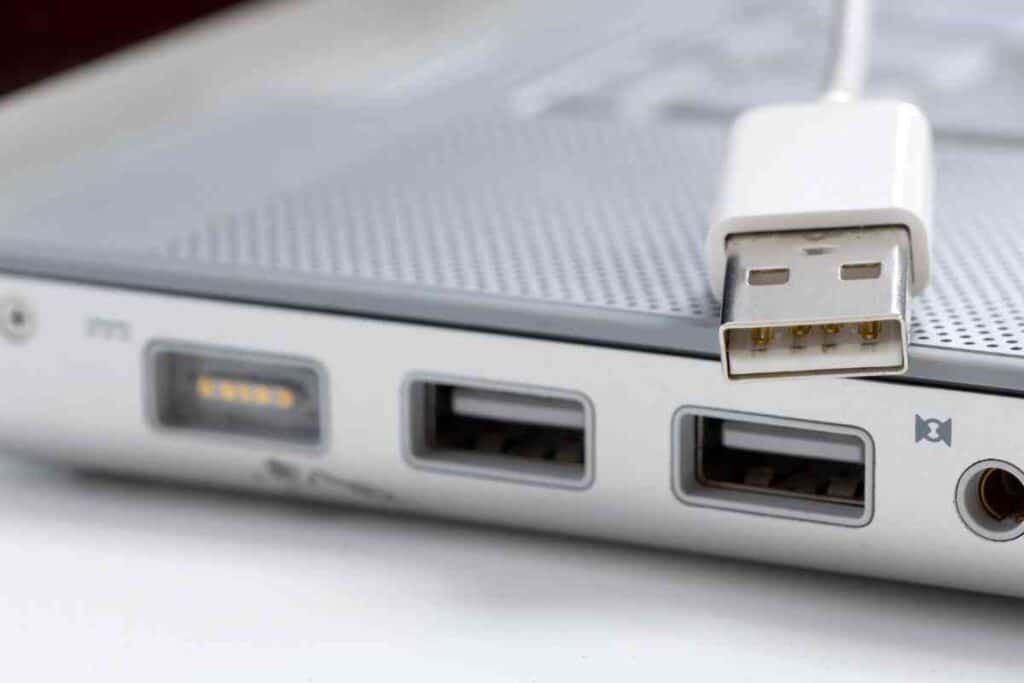 Can You Charge an MSI Laptop With a USB Cable?
Some MSI laptops support PD charging. These laptops include:
The Stealth GS Series
The Modern Series
The Creator Z16P
The Creator Z17
Many other MSI laptops do not support PD charging. Don't assume that an MSI laptop you are about to buy supports it. Call the company to find out.
MSI laptops are unusual for being gaming laptops that support PD charging. Usually, a gaming laptop does not let you charge it with a USB stick.
Portable Laptops Allow USB-C Charging
A lot of the time, small laptops designed for portability allow USB-C charging in addition to regular charging cords.
Heavier and less portable laptops usually don't allow USB-C charging. MSI laptops are heavy gaming laptops, designed for power and not portability.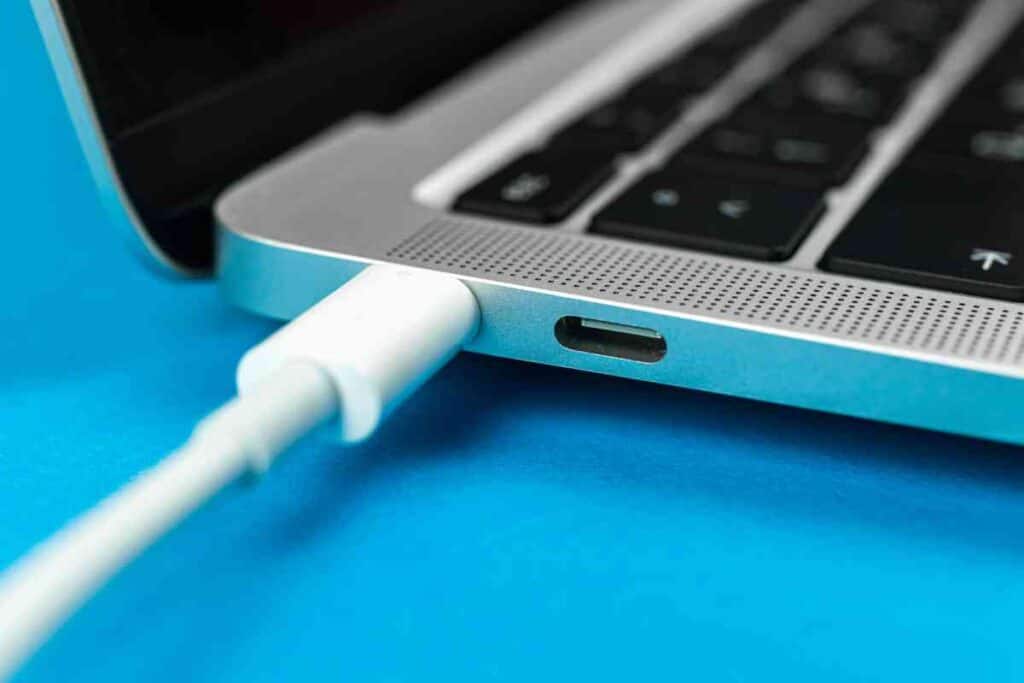 What is a USB-C Port?
A USB-C port is a relatively new kind of USB port that appeared in 2014. They have 24 pins and rounded edges.
You can plug them in right side up or upside down, and they'll work either way. Based on the way the pins are set up, there isn't such a thing as upside down.
One advantage of USB-C ports is their smaller size. This makes them better for small devices such as smartphones than bigger USB-A ports.
USB-C Ports Are Oval-Shaped
You can tell the difference between a USB-C port and other types of USB ports by the shape. A USB port is somewhat rounded and doesn't have the angled edges of other USB ports.
Charging is Slower
Using a USB-C port to charge your laptop is slower than using a regular power cord. However, there are situations where your only source of power fits into a USB-C port.
A USB-C charging port on a laptop is a useful secondary way to charge.
Some charging ports are better than others. They differ in wattage, bandwidth, and features. USB-C ports are multi-purpose and not primarily for charging your laptop.
USB-C Ports Are Good for Newer Formats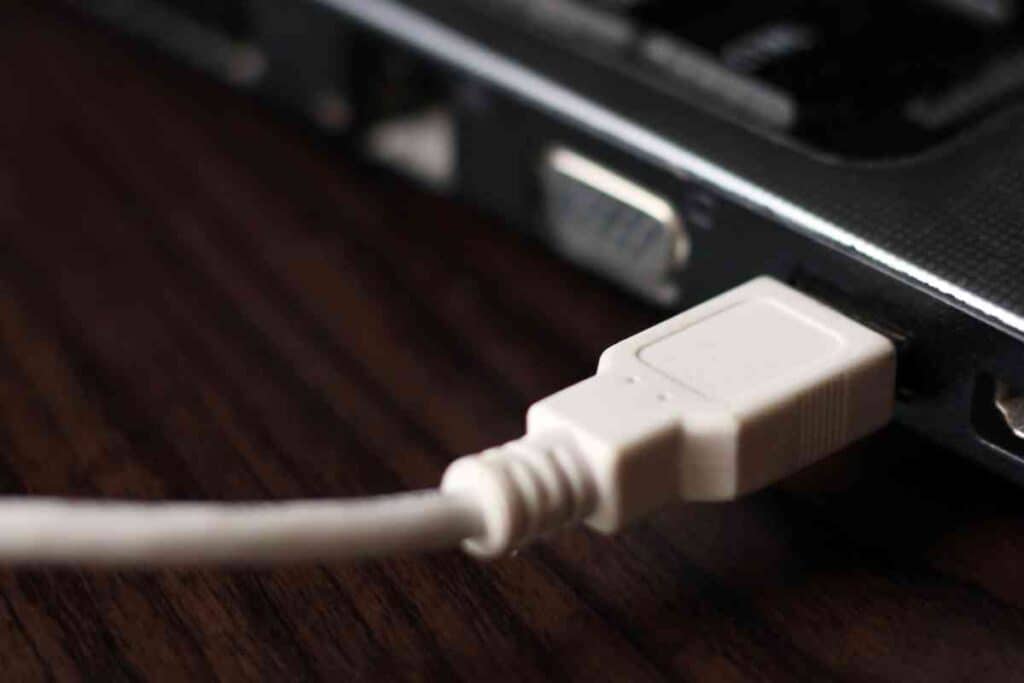 USB-C ports and connectors are the first choices for newer USB formats. The USB-C connector was developed alongside the USB 3.1 format.
The USB-C port is the preferred port for the Thunderbolt 3, Thunderbolt 4, and USB 4 formats. A USB-3 cord works very well to either transfer data or transfer power.
Many laptops use USB-3 ports to either charge their batteries or use their batteries to charge another device.
If your laptop has power but your smartphone does not, you can use a USB cord to charge the phone. You can also plug your laptop into a wall outlet and use a USB port to charge a phone or other device.
Examples of Laptops You Can Charge With a USB-C Cord
You can change any of the Acer Chromebook Spin 713, Apple MacBook Pro 14-Inch, or Dell XPS 13 OLED with a USB-3 cord.
While these are all good laptops, they are not great gaming laptops. Gaming isn't great on a Chromebook – it only lets you use a web browser, not the Windows operating system.
Many other laptops let you add USB-C charging as an optional feature. You can get a Lenovo Thinkpad X1 Carbon Gen 9, Microsoft Surface Pro 8, or HP Spectre x360 16 with USB-C charging.
Do Many Gaming Laptops Have USB-C Ports?
Companies are just starting to offer USB-C ports on some gaming laptops. It is not yet a common feature.
One reason why this feature is not yet common is that a USB-C port can't usually deliver as much power as a gaming PC uses. Running a game on high specs uses a lot of battery power, so much that you will lose power even with a USB-C cable charging your laptop. Only regular charging cords are powerful enough to deliver more power than a gaming PC uses.
How Do You Know if Your Laptop Has USB-3 Charging?
Sometimes, it is not clear if a laptop you are considering buying has USB-3 charging. It is not always easy to find information online. The best way to know for sure is to call the manufacturers' customer support.
Key Takeaways
Usually, gaming laptops can't charge from USB-C ports. USB-C charging is usually for smaller and lighter laptops designed for portability.
Even if you can find a gaming PC with USB-C charging, it might not work that well. You might use up power faster than the USB cable can charge your battery.
USB-C charging is a useful feature for laptops. You can charge your laptop even if you don't have your regular power cord with you.