Instagram Stories: What are they? How do they work? [Explained!]
If you have ever wondered about Instagram Stories, what they are and how they differ from regular Instagram posts, you have come to the right place. Let me walk you through Instagram stories, so you have a much better understanding of what they are and how to use them to their fullest potential.
What Are Instagram Stories?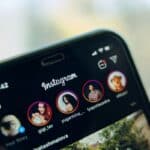 Instagram stories are a fun and interactive feature that allows users to share candid and spontaneous content with their followers. With the ability to add creative elements and interact with other users, it's no wonder that Instagram stories have become such a popular way for users to document their daily lives and engage with their followers.
Here's A Quick Background On Instagram Stories
Instagram stories are a feature on the popular social media platform Instagram that allows users to share photos and videos that disappear after 24 hours. They were first introduced in 2016 as a direct competitor to Snapchat's "Stories" feature, and have since become a popular way for users to document their daily lives and share content with their followers.
When you create a story on Instagram, it appears at the top of your followers' feeds in a bar with circular icons representing each user's story. To view a story, users simply tap on one of the icons and swipe through the content. Each story appears as a full-screen photo or video, and users can pause, skip, or go back to previous content as they please.
One of the key features of Instagram stories is the ability to add creative elements to your content, such as text, stickers, and filters. You can also use the drawing tool to add handwritten notes or doodles to your content. This makes it easy to personalize your stories and add a touch of creativity to your content.
In addition to photos and videos, Instagram stories also support live video, which allows users to broadcast live video to their followers in real-time. This is a great way to engage with your followers and give them a behind-the-scenes look at your life or business.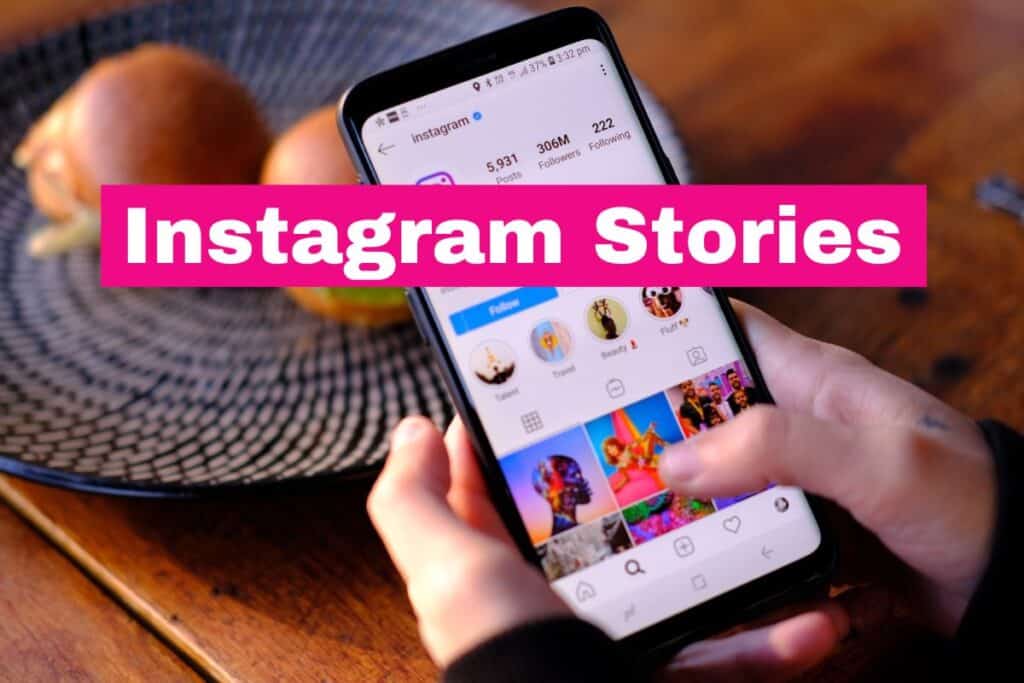 Another useful feature of Instagram stories is the ability to tag other users or locations in your content. This can be a great way to increase visibility and engagement on your content, as it allows other users to discover your story and potentially share it with their own followers.
Instagram stories also have several interactive elements that allow users to interact with each other and create a sense of community. For example, users can reply to stories with "sticker" comments or ask questions that other users can answer. There's also a feature called "polls" that allows you to create a survey within your story, which can be a fun way to engage with your followers and get their opinions on different topics.
One of the most appealing aspects of Instagram stories is that they disappear after 24 hours, which encourages users to share more candid and spontaneous content. This can help create a more authentic and personal connection with your followers, as they get a glimpse into your life in real-time.
However, it's important to keep in mind that while Instagram stories disappear after 24 hours, they can still be screenshotted or recorded by other users. This means that even though the content may not be visible on your profile indefinitely, it's still possible for it to be shared or spread beyond your intended audience.
What is the difference between posts and Stories on Instagram?
The difference between posts and Stories within Instagram is quite remarkable. Instagram Stories can be found at the top of the Instagram app, right below your profile picture.
They are a collection of images or videos that you can upload to your story, and they will appear in a slideshow format in chronological order, with the newest content appearing first. You can also add GIFs, story stickers, and text to your stories, as well as highlight them for others to view later.
Posts on Instagram are a bit different – they only appear once on your profile page and can't be replayed like stories are. When you post something on Instagram, it shows up in your followers' newsfeeds as new content.
To use Instagram Stories, simply click the camera icon at the bottom of the screen and record a video or upload an image or video from your library. With stories, you can also share posts from your feed with others by tapping the "Share to Story" button.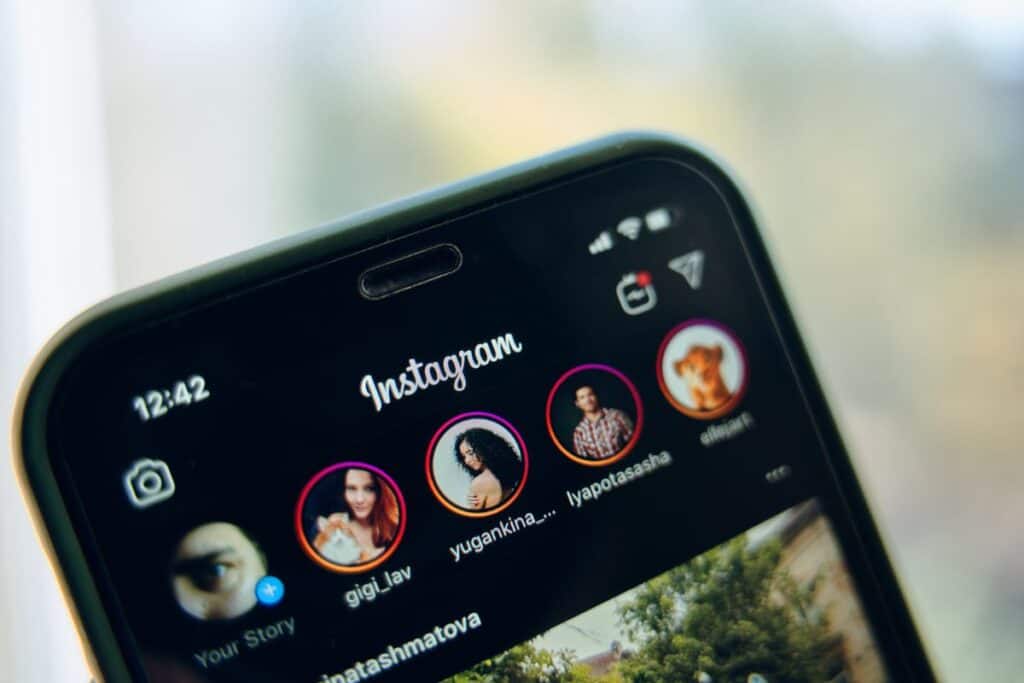 So when deciding which type of content to use for sharing online – whether it's an image or video – it's important to consider if you should use Instagram Stories or post directly to your feed!
Can Anyone See An Instagram Story?
Instagram stories are a great way to share photos and videos with your followers. They are visible to anyone who follows you, so if you want to show something special or make a statement, it's a great way to do it.
Anyone can view an Instagram story; all they need to do is go to the profile of someone who has posted one and click on their story. Stories appear in the top section of the page, above the grid of posts.
Depending on privacy settings, people who aren't following you may be able to see your story too, although some accounts have strict privacy settings that limit this visibility. It's important to remember that once you post a story, it'll stay up for 24 hours before disappearing.
So if you want your followers or other viewers to see it, make sure they get a chance to check it out within that time frame.
Can Someone Watch Your Instagram Story Without You Knowing?
It is possible for someone to watch your Instagram story without you knowing. Depending on your privacy settings, certain stories can be seen by the public, or only people that follow you. If someone has tagged you in a story, it will show up in the viewer's Explore page and they could potentially watch it even if they don't follow you.
Furthermore, if you have tagged locations or other accounts in your story, those viewers may see it as well. However, regardless of these scenarios, Instagram does not provide any notifications or alerts to inform users when someone watches their story.
You would not know unless that person interacts with your content (e.g., likes or comments). As a result, it can be difficult to determine who has watched your stories and who hasn't.
Can You Secretly Look At Someone's Instagram Story?
Yes, you can secretly look at someone's Instagram story. However, it is unlikely that the person whose story you are viewing will not be aware of it. Instagram has a feature that shows who viewed your stories and when they were viewed.
Therefore, if you view someone's story without them knowing, they may look at the list of viewers and notice your name on it.
In addition, even if you don't leave any comments or likes on their story, they may still recognize your profile photo if they look at the list of viewers closely enough. In conclusion, it is technically possible to view someone's Instagram story without them knowing, but doing so carries some risks.